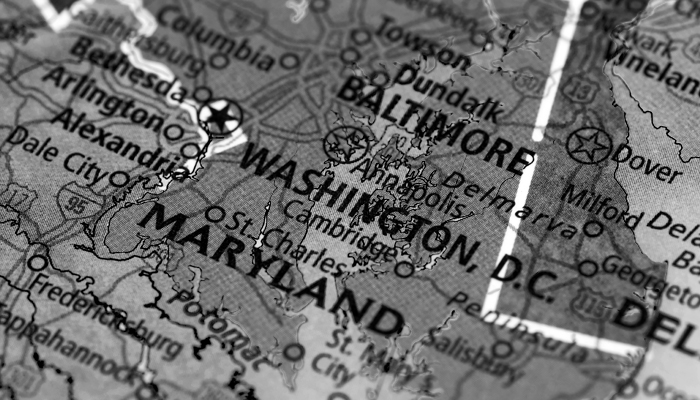 Maryland's Court of Appeals heard arguments on December 1, 2017, in a case that could have wide-ranging effects on the asbestos litigation landscape in Maryland, particularly in Baltimore City. KCIC's 2016 Asbestos Report revealed that Baltimore City trails only Madison County, Illinois, in numbers of asbestos filings.
As detailed in a November 2017 Forbes article and a later piece in the Baltimore Sun, the case of Duffy v. CBS was previously heard in Baltimore City Circuit Court and the Maryland Court of Special Appeals. Both ruled proper application of the statute of repose § 5-108. In short, the statute restricts a person from seeking damages if wrongful death or injury occurred more than 20 years after the date of first exposure. If the Court of Appeals upholds the opinions of the lower courts, more than 80% of the notoriously backlogged asbestos docket in Baltimore City could be cleared.
The plaintiff firm that stands to be most affected by such a ruling is the Law Offices of Peter Angelos.  According to the Forbes article, the firm controls over half of the asbestos lawsuits pending in Baltimore courts. KCIC's complaint tracking statistics show the firm is responsible for roughly 74% of filings in Maryland since 2014. Although Angelos also has offices in Pennsylvania and Tennessee, the overwhelming majority of the firm's filings continue to be in Baltimore City, home of the Baltimore Orioles, the Major League baseball team Angelos has owned since 1993.
KCIC has observed that plaintiff firms will refile in other states if the laws of a particular jurisdiction are not to their liking. Would a decision to uphold Maryland's 20-year deadline cause an increase in filings in neighboring states? How would personal jurisdiction potentially affect those future filings? KCIC will monitor the outcome of the case to answer these questions and more.
For an update, check out Maryland Courts Rule Against Using SOR to Bar Asbestos Claims.