KCIC Named Top Policy Administration Solution Provider by Insurance CIO Outlook Magazine

I'm pleased to share that KCIC was recently named as a top policy administration solution provider by Insurance CIO Outlook magazine! The magazine and website focus on bringing together Chief Information Officers (CIOs) and other technology executives in the risk management and insurance industries, with an emphasis on publishing content from industry experts. We're honored to be recognized for our technology and innovation among the other deserving providers.
Our two-page spread highlights the Ligado Platform and its ability to generate custom coverage charts on the fly, as well as its reporting capabilities. We have heavily invested in and innovated our policy analysis services over the past two years (as further detailed in two previous blog posts) and are proud of the recognition! Looking ahead, I'm excited to further embrace using customized reporting with help from Microsoft Power BI to give policyholders and their counsel critical information at their fingertips and to explore what role AI can play in policy review and analysis.
We were also named a finalist for the Business Insurance Consulting Team of the Year award for the third year in a row – hopefully we can bring home the gold this year! That awards ceremony has been postponed until later this year, so stay tuned.
Just to be safe, hit subscribe
Never miss a post. Get Risky Business tips and insights delivered right to your inbox.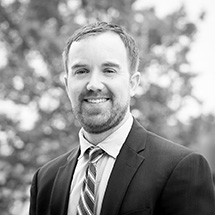 About Nicholas Sochurek
Nick Sochurek has extensive experience in leading complex insurance policy reviews and analysis for a variety of corporate policyholders using relational database technology.
Learn More About Nicholas