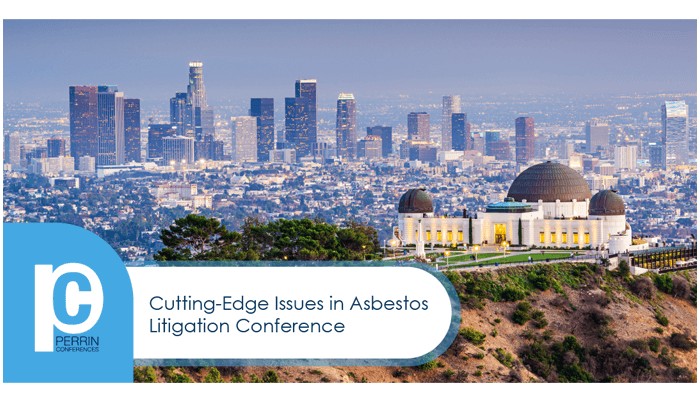 I am looking forward to speaking at the Perrin Conferences' Cutting-Edge Issues in Asbestos Litigation Conference at the Beverly Wilshire Hotel in Beverly Hills, CA on March 11-12, 2019.  My panel is titled The Top Emerging Trends in Asbestos Litigation.  On this panel, we will talk about: 
National trends and filing statistics from 2018
Overview of the most significant developments in asbestos litigation over the past year
Recent verdict, appellate decisions and bankruptcies
Factors that will drive the industry in 2019 
Perrin Conferences set the standard in the professional education industry as the ultimate place to learn, network, and do business.  In addition to its educational programming, the conference offers valuable networking events.
This year's conference will host speakers and panel discussions covering topics such as Could a New Approach Find the Middle Ground for Mass Claim Resolution?, An Ongoing Review of the Talc Surge, Litigating Cases in a Post-OSHA Paradigm: Views from Both Sides of the Aisle, and DNA in the Court Room - The Cutting Edge of Science and Medicine. See the complete agenda here.    
Also, after the conference, keep a look out for our year end 2018 Asbestos Report.  This report will take a deeper dive into the trends and statistics presented on the panel.  I hope to see you in Beverly Hills!