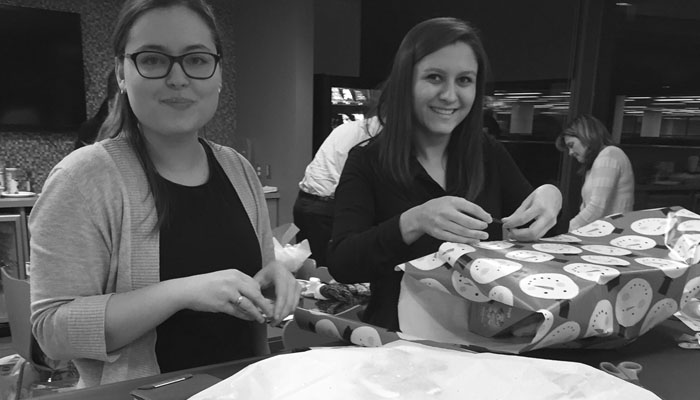 Here at KCIC, one of our favorite traditions that we look forward to all year is participating in the annual Holiday Helper gift drive to benefit families in the Washington, D.C., metro area.
Each year, our team adopts families through the Prince George's Child Resource Center, a local nonprofit that helps needy families care for their children by providing health and educational support services.
Our goal is to make their holidays a bit merrier. We start by referring to our families' "wish lists". This year they included clothes, books, toys, and gift cards. Then we all collect and contribute toward what amounts to a sleigh full of gifts. In order to raise some extra funds, we have some special events such as an afternoon bake sale, a pot-luck style breakfast and several "pay to wear jeans" days. These events are a lot of fun for everyone and help the families at the same time.
Best of all is our annual wrapping party — a chance for our team to come together to celebrate the spirit of the season. We have so much fun getting the gifts ready to go to our families, and we're very grateful to all who support our effort each year.
Happy Holidays from KCIC!