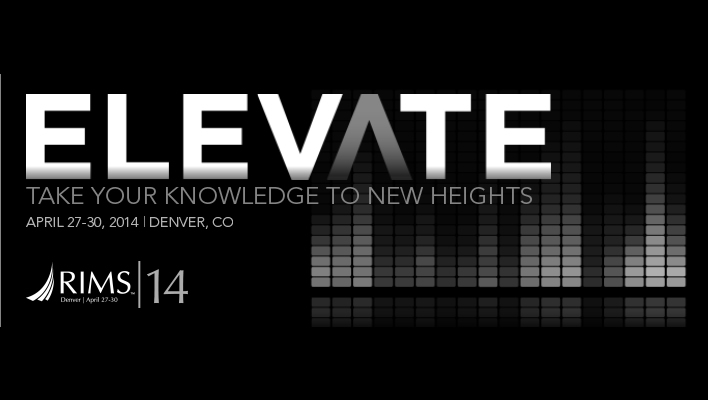 Jonathan Terrell and I will be attending this year's RIMS (Risk and Insurance Management Society) conference, in Denver from April 26-30.
If you've never been, RIMS is quite the event. It is perhaps the largest risk management conference, bringing together thousands of people in the risk management field, including corporate risk managers, brokers, insurers, coverage counsel, consultants, and others.
KCIC has attended for a number of years, and we are always impressed by the level of education, social interaction, engagement, networking, and entertaining that occurs. Among other things, RIMS offers the rare opportunity for a risk manager to meet with their broker and many insurers in one place to discuss renewals and overall coverage strategy.
While the ability to network with so many colleagues, clients, and potential clients is well worth the trip, the experience can be overwhelming. There are many strategies for making the most of your time at the conference, but here are just a few:
Have a Plan
RIMS is really so massive that you can't count on just running into the people you hope to see.  Instead, reach out to contacts and try to make plans in advance. The schedules of risk managers and other corporate representatives will likely be very full, so suggest coffee or a drink in the evening to improve your chance of getting a meeting.
Attend Sessions
Attending sessions is another way to increase the likelihood that you will cross paths with someone you've been trying to contact. RIMS features close to 200 sessions and speaker information is available online to preview. In addition to learning more about the topics, you can try to target people you would be interested in speaking with after the sessions. This year's Hot Topic Sessionsaddress issues such as Cyber Liability, Legalization of Marijuana, and the Colorado Fire and Floods.
Walk the Exhibit Hall
A mainstay of the RIMS conference is the exhibit hall, which features hundreds of service providers — brokers, attorneys, insurers, consultants, and others. Meet, mingle, and see what your competitors are doing while you make new connections. You can even personalize an itinerary to ensure you visit the exhibitors you most want to see.
I hope these tips are helpful. We look forward to seeing many of our clients, colleagues, and friends at RIMS 2014!