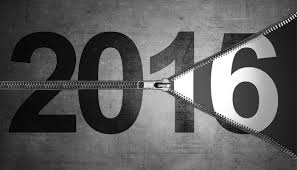 The motto of the IRONMAN triathlon series is "Anything is Possible". Having recently completed my first IRONMAN, I might adapt that to: "Many challenging things are possible with focus, preparation and good execution"!
2015 was an enormously important year in the life of KCIC. In fact, I think it likely that I will hereafter mentally divide the life of the company into the before and after 2015. Why? Because last year we saw many exciting achievements, all of which can be traced to that powerful compound of focus, preparation and execution. Truly, I believe anything is possible for this company of ours.
Among the highlights:
Achieving Organizational Health
Perhaps the most significant shift that happened in 2015 is the commitment we made to achieving organizational health, as defined in the book "The Advantage" (an organization has integrity, and therefore health, because a unifying clarity pervades all of the company's activities).
To create unifying clarity, we considered such foundational questions as: "Why do we exist?"; "How do we behave?"; "What do we do?"; "How will we succeed?"; and "What is most important right now?". Ultimately, the answers now comprise our new KCIC Playbook. Only about a page and a half long, the Playbook is now the filter through which we evaluate nearly every business decision and activity. I must say that it has been quite liberating to be clear, to have crisp answers, and to recognize and own those answers as being truly ours.
Investing Boldly in Technology
Another high priority in 2015 was developing a system to assure our technology resources are always focused on what is most strategically important. As we focused attention in this area, we also wanted to ensure our culture of "technology in the front office" was recognized and strengthened.
We were successful on both those fronts, and the result was a year of enormous and unprecedented technology achievement. The quality of our Ligado Platform software has grown from a KCIC strength to a clear differentiator, as illustrated by "The Jalopy to a Rocket Ship" compliment, which showed that our platforms are recognized as the industry leaders.
Cultivating Culture and Talent
Also a clear differentiator: our people. Today our staff headcount is at an all-time high of 60. We had more lateral hires this year than ever before, and we welcomed a first-year class of eight new graduates, our largest yet. We're doing something right in our recruitment efforts, because they're one of our strongest classes to date.
Last year at KCIC, we also took a leap of faith. In any organization, it is easy to lapse into a rules-based, bureaucratic approach to office hours. But we abolished such "command-and-control policies" in favor of … trusting people. We introduced more flexibility in how our team members organize their time and efforts, and I think we can declare it was a successful decision. The new approach works because the vast majority of the people we hire are highly motivated and hardworking; it also has added to a greater sense of well-being within our company.
Enhancing our sense of community remained a priority. From our undefeated softball team to quarterly social outings planned by our social committee, there were ample opportunities for us to connect. Similar were our community outreach efforts to those in need; we had fun then, too, albeit with more altruistic aims.
Nurturing Growth and Relationships
Besides growing internally, we saw growth in new business — both from current clients and new ones — for claims administration, policy analysis, Berkshire-related expert testimony, and policy archaeology. We have also been very busy with litigation-related analysis.
We spent a lot of time establishing relationships of trust in 2015. And while new relationships are always exciting, the long-standing, embedded ones are also hugely gratifying — a testament to how deeply committed we are to those who place their trust in us. Indeed, our reputation for outstanding service is a result of efforts by all our team members — from those behind the scenes writing code, to those interfacing directly with the client.
Building Our Brand
Stepping up our branding and marketing efforts also continued in 2015. This blog and our increased social media presence are examples.
Of course, there is no substitute for getting in front of existing clients, qualified prospects and friends, and we did a great deal of that last year, as well. Our conference presence was stronger than ever. We exhibited at RIMS and DRI and had significant speaking and sponsorship opportunities at ABA, DRI, ACCEC, and Perrin Conferences in San Francisco — the last of which was the setting where we released data findings on asbestos litigation that caused quite a sensation.
The Year Ahead
Looking ahead to 2016, our achievements in 2015 will propel us in many exciting ways. We will develop relationships with new clients, as well innovate to serve our existing ones — solving their challenges in ways that have never been done before. Speaking of challenges … last, but not least, yours truly will qualify for the Boston Marathon. Probably. (Maybe. If I can stick to my diet …)