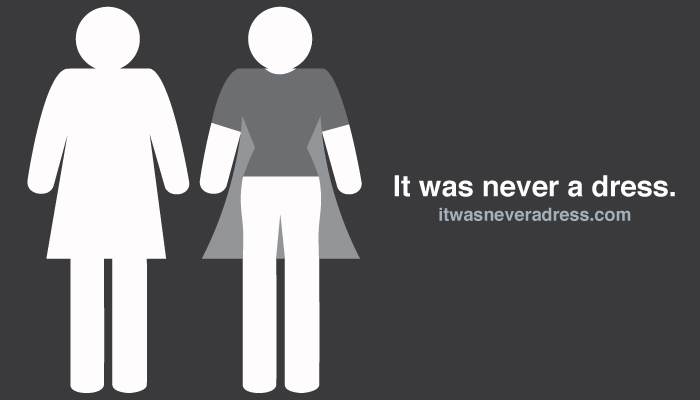 Elizabeth Hanke was recently re-appointed as a co-chair for the Women in Insurance Subcommittee of the ABA Section of Litigation – Insurance Coverage Litigation Committee. This post is part of an occasional series on women in law — and beyond.
In an earlier post, I touched on some of the topics tackled when I served on a panel and luncheon discussion on gender in the legal profession during the 2015 ABA Insurance Coverage Litigation Committee CLE Seminar last March. For the second year in a row, our "Gender Bender" panel discussed gender diversity and compensation in the legal workplace.
Here are more takeaways from that fascinating conversation, as well as some of my own thoughts and favorite resources on these matters:
A Confidence Gap?
In the May 2014 issue of The Atlantic, Kathy Kay and Claire Shipman proposed in their article "The Confidence Gap" that women are held back not by their ability but "an acute lack of confidence".
It's an interesting hypothesis. In various surveys of professionals and students, women consistently underestimated their qualifications and ability and were less likely to "go for" that next level – whether applying for a first job, a promotion or negotiating salary. Men, on the other hand, more frequently overestimated their abilities. This made them more likely to go for the promotions and ask for more money, even when they were not qualified to do so! The concept was presented very well and reminded me of Sheryl Sandberg's book, "Lean In", in which she encouraged women not to take themselves out of the game and to work to get their voices heard.
Taking Ownership
What else can help bridge the various gender gaps observed in the workplace? During our session, Deborah Goodman Holzman provided great suggestions on women taking ownership of their own careers. Holzman is COO and Senior Vice President of WOMN LLC. Her tips include investing in yourself, getting to know your firm's leadership, finding mentors, expanding your network, and developing your own "brand".
The importance of Role Models
During our panel discussion, it was suggested that if women saw more women in successful leadership positions at their firms, they would be more likely to pursue such roles themselves. And the data confirms, the firms that have strong female leadership tend to develop more strong leaders – it's a chicken and the egg kind of thing!
The same theory is being supported outside the legal profession.
In the media arena, you have the Geena Davis Institute on Gender in Media, which created a PSA video titled "See Jane" with the tag line "If she can see it, she can be it". The message is fueled by data showing that male characters in children's media out number female characters 3 to 1, and the lone female character is often portrayed in a stereotypically diminished way. The video shares the message that if girls could see more female characters as leaders and in a variety of realistic and strong roles, it would change their behavior and their perception of what they can accomplish.
How powerful are such passive messages? Do they really affect behavior? Tamara Woodbury, CEO of Girl Scouts, Arizona Cactus-Pine, thinks so. At the organization's 2015 annual meeting, she said the number of girls registering for archery classes and camps increased exponentially after the success of the movie "The Hunger Games". Recall that the main character is a female who, among other things, is an expert archer. Around that same time, NERF started a line of toys aimed at girls; leading the line was the Nerf Rebelle Heartbreaker Bow. So we see how a media portrayal led to girls seeking out an activity that reinforces a sense of strength and self-sufficiency.
Resources
I'm encouraged by the variety of people and organizations I observe acting and advocating for gender equality:
#LeanInTogether
Promotes men advocating for all.
A Mighty Girl
Provides books and other resources to inspire the next generation of history makers.  Their Facebook page shares daily reminders of women who did and are doing great things.
Arizona State University's W.P. Carey Business School
This is my alma mater (Go Sun Devils!) — ASU's Department of Management created the Balance the Scales campaign, including this video.
These are movements and organizations promoting women in STEM fields:
Girls Who Code
A national nonprofit working to close the gender gap in the technology and engineering sectors.
#ItWasNeverADress
This campaign created by software developer Axosoft cleverly rethinks the triangle silhouette commonly seen on restroom doors — seeing it as a cape instead of a skirt, in an effort to "shift perceptions and assumptions about women".
#ILookLikeAnEngineer
This grassroots effort by women engineers in Silicon Valley has been trending recently.
A Final Word
On July 5, 2015, the U.S. women's national soccer team won the FIFA World Cup in a 5-2 win over Japan. It was the highest-rated soccer game ever, and more Americans tuned in than for the NBA Finals a few weeks prior. I do not follow soccer, but I found myself planning around the games and seeing them on televisions and big-screen monitors everywhere I went. I was inspired by the large crowds rooting for these women playing so well and so passionately. Such enthusiasm seemingly everywhere for a "woman's sporting event" was a first. How disappointing, then, when it was widely reported that the women's team received $2 million for winning the world cup, while last year the U.S. men's team received $8 million after losing in the first round of elimination for the Men's World Cup. In other words, the men were paid four times more for losing.
I wonder if more girls will register for soccer this year than last year? I hope so.
In the words of my favorite feminist, Gloria Steinem: "The future depends entirely on what each of us does every day; a movement is only people moving." We are moving, albeit slowly.
Mark your calendars for November 11-13 in Chicago. The Section of Litigation will repeat the extremely successful women's conference from last year, but this year's conference will have separate substantive programming for the ICLC. I'm proud to serve on the subcommittee with these six women:
 Sherilyn Pastor of McCarter & English
Karen Stevenson of Buchalter Nemer LLP
Cara Tseng Duffield of Wiley Rein
Jan Larson of Jenner & Block
Karin Scherner Aldama of Perkins Coie
Kristen Hudson, Principal at Chuhak & Tecson
I will also be participating in "Drowning in Data? Don't Just Float, Learn to Swim!" — a round table lunch discussion at the 2015 Women of the Section of Litigation Conference on Nov. 13, 2015, beginning at 12:15 pm.
Please plan to join us!