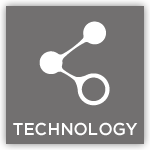 Technology is one of KCIC's strategic priorities and something that I have been in love with since a young age. One of the hottest topics in the technology arena these days is cloud computing, or "The Cloud", as some people refer to it. In the last three years, cloud computing adoption by small businesses has increased from 47% to 61%. It is predicted that those adoption rates will reach 66% by the end of 2014, and that is just for small businesses.
Cloud computing can be complicated to understand. Did you know that you may already be partaking in cloud computing personally or professionally? For example, do you use any of the following websites or applications?
| | |
| --- | --- |
| Banking | Wells Fargo, PNC, etc. |
| Email | Gmail, Hotmail, Yahoo |
| Document Collaboration/Storage | Google Docs, Office 365, Dropbox, SugarSync |
| Document Management System | NetDocs, iManage |
| Social Networking | Facebook, Twitter, LinkedIn |
| CRM | SalesForce, Netsuite, Zoho |
| Data Backup Services | Mozy, Carbonite |
If you do use any of the above, then you are already cloud computing. In a nutshell, cloud computing offers on-demand network access to a shared pool of configurable computing resources (e.g., networks, servers, storage, applications, and services). The hardware, software, and data no longer reside on the premises, but rather at a technology center that is shared with other parties and managed by a third-party vendor and accessed by the end user over the internet.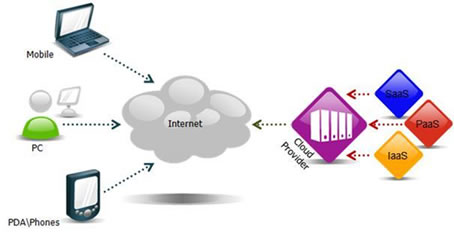 Cloud computing has many advantages, including cost savings, scalability, increased uptime, and redundancy. These benefits make cloud computing particularly attractive to small businesses that do not have the resources or the desire to invest in a significant IT infrastructure with 24/7 support. But there are also concerns about cloud computing that should not be ignored. Some of the more important concerns include security, limited control and compatibility.