Another Great Season for the KCIC Krushers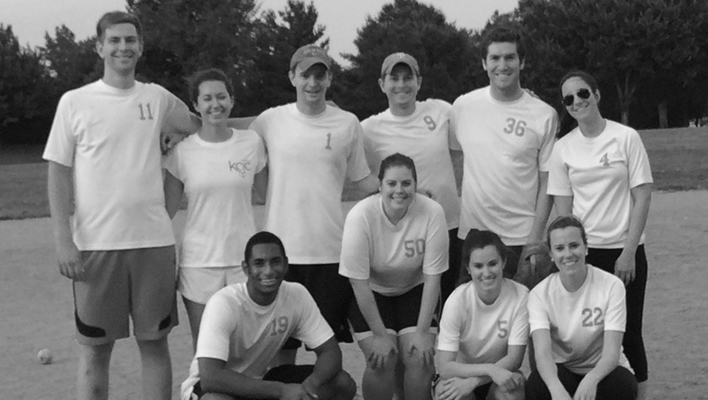 KCIC employees long have bonded by playing softball together in our community. This summer was no different — except that we made our first-ever post-season appearance!
The KCIC Krushers have been playing in the West Potomac Park Coed 5 & 5 Slow Pitch League (5 & 5 is the split between men and women). Everyone is encouraged to play regardless of skill level, and anywhere from 10-18 staffers turn out for each game (yes, mostly the younger consultants).
We finished the regular season 5-2, winning our last game 22-8! Though we lost in the first round of the playoffs, the real "win" was the fun we've had. Highlights this season include:
A first game against Donohue's Chophouse that ended in a loss, but showed the Krushers had promise!
Eventually pulling to .500 on the season with an 11-4 win against Shannon's Sluggers. Rookie Thomas Boyd had an impressive scoop catch at first to make a much-needed out and hit a home run to lead the team!
Getting revenge on Donohue's Chophouse with a 9-4 win thanks to Jenny making a cheeky catch at third, Erin putting herself on the line to get to first (ending with a potentially fractured foot), and Patrick pitching sneaky high tosses and curve balls to psych out even the best batters.
Our gratitude to this year's team captains: Jacob Barnaby and Trevor Cornell, and many thanks to all our fans for their support!
Just to be safe, hit subscribe
Never miss a post. Get Risky Business tips and insights delivered right to your inbox.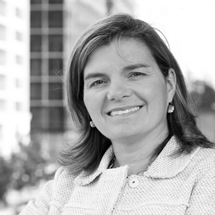 About Nancy Gutzler
Managing product liabilities often means breaking complex scenarios into smaller components that can be easily understood by all parties. That's precisely what Nancy Gutzler excels at doing.
Learn More About Nancy