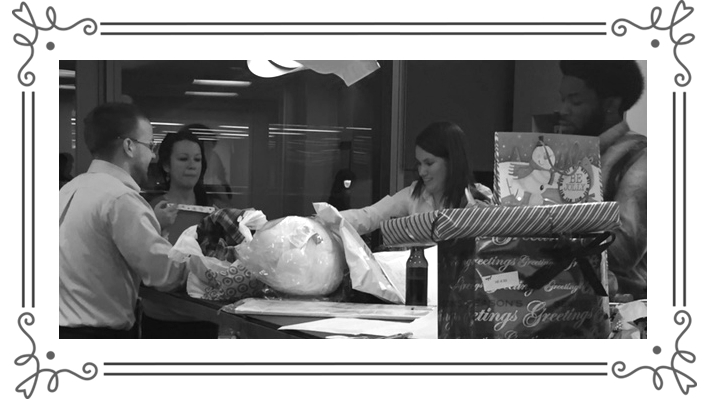 The KCIC Cares team just "wrapped up" another Holiday Helper gift drive to benefit families in the Washington, D.C., area.
Each year, our team adopts families through the Prince George's Child Resource Center, a local organization that helps many underprivileged families care for their children by providing health and educational support.
Using the families' individualized "wish lists" as our guide, we collected and contributed a closet full of clothes, books, toys, and grocery store gift cards.
We then packaged everything up during our annual wrapping party here — a chance for us to come together to celebrate the spirit of the season, while making sure others have much happier holidays.
We're so grateful to all who support our effort each year.
Happy Holidays from KCIC!