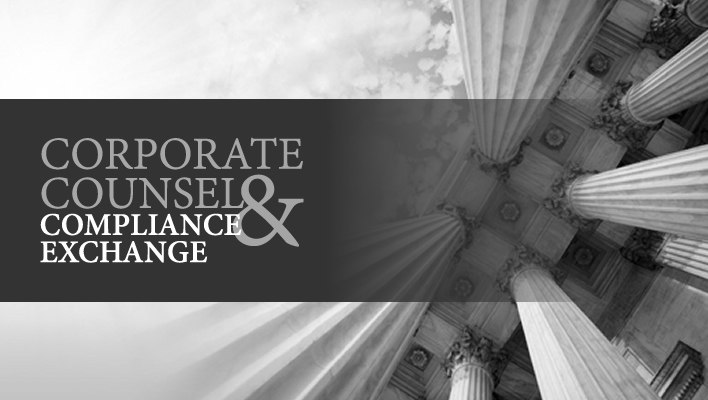 Elizabeth Hanke and I are looking forward to attending the Corporate Counsel & Compliance Exchange, June 8 – 10, in Leesburg, Virginia.
As part of this year's "Navigating the Evolving Corporate Legal Landscape with Integrity & Leadership" theme, we will present a 'master class' on a subject close to our hearts: "A Stitch in Time Saves a Zillion: Best Practices for Mitigating Unreimbursed Defense and Settlement Costs."
Deploying the heavy guns of a defense strategy in "bet the company" litigation is what GCs do — perhaps a major product recall, a catastrophic chemical discharge, or the plaintiff's bar has gotten its claws into a discontinued product line from an acquisition.
Vigorously defending the company with top talent, leading perhaps to a comprehensive settlement program, does not come cheap. Yet, the extent to which those defense and settlement dollars fall directly to the bottom line, or are mitigated by insurance or indemnifications, is materially affected by organizational decisions made in the heat of battle when attention is on the enemy.
The master class will:
Discuss a case study involving national product liability litigation leading to a comprehensive settlement program.
Identify common complexities in the management and organization of defense and settlement programs
Review best practices to be implemented to ensure maximum eventual recovery of defense and settlement expenditures