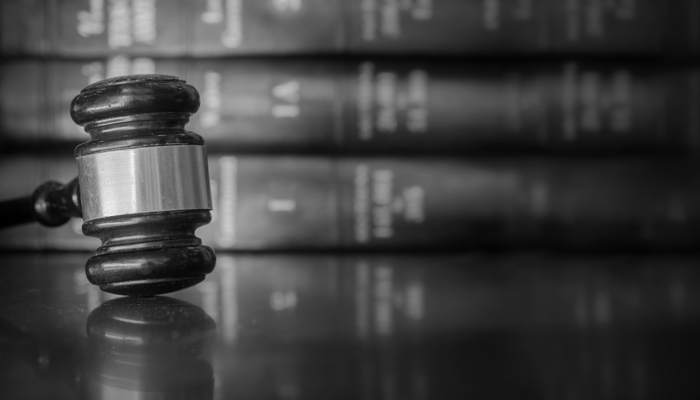 A major locale for asbestos lawsuits, West Virginia tops the nation in highest average number of defendants named on asbestos complaints. Therefore, we are happy to report that, earlier this month, the state passed legislation aimed at mitigating the problem of over-naming defendants — naming multiple defendants that have no relevance to the plaintiff's case.
West Virginia governor Jim Justice signed House Bill 2495, which will require asbestos plaintiffs to file a sworn information form that provides the evidentiary basis and supporting documentation for each claim.
A common occurrence in asbestos litigation, over-naming defendants has a number of consequences. First, it bogs down the court system with unnecessary administrative time. Defendants must answer and get dismissed from cases that are brought against them with little or no legal or factual basis. At the same time, they face transaction costs to file those answers and procure dismissal orders. Being named on asbestos complaints also can raise a defendant's profile, increasing the likelihood that the defendant will be a party to future asbestos cases.
KCIC has often reported on the defendant naming trends in asbestos litigation. In our Asbestos Litigation: 2020 Year in Review report, we detailed that nationwide:
- There were more than 11,000 unique defendant company entities named on 2020 asbestos complaints, with an average of 67 unique defendants named per complaint.
- Complaints alleging non-malignant, lung cancer, and/or other cancers as the injury tended to name more than 70 defendants on average last year.
- Mesothelioma complaints averaged 64 defendants.
By comparison, the average number of defendants named on West Virginia complaints in 2020 was 185 – higher than any other state. The vast majority of West Virginia asbestos cases are filed in Kanawha County, one of the top 15 jurisdictions nationwide for asbestos filings in 2020. In Kanawha, the average number of unique defendants named on asbestos complaints was 192 — nearly three times higher than the national average.
With the new requirements outlined in H.B. 2495, all lawsuits filed after the effective date will need to provide sworn evidence, through the information form, that supports each claim. When cases do not comply with the sworn information filing requirements, or when a defendant's products/premises are not identified in the information form, the defendant will be granted dismissal without prejudice. There are similar provisions for actions filed prior to the effective date of this legislation.
West Virginia is not the first state to enact legislation regarding over-naming of defendants on asbestos complaints. Iowa passed a similar law last year. But this is one of the first times we've seen this type of legislation in a major jurisdiction for this litigation — one where the over-naming issue has been the most egregious. Legislation like H.B. 2495 is another significant step towards ensuring that plaintiffs only name defendants that potentially have a basis to share the liability, which will hopefully lower the many costs associated with over-naming defendants in this type of litigation.